I recently noticed that the Redemption card game by Cactus Game Design has a "Saint of Virtue" card. Not that surprising, since Cactus Game Design published Saints of Virtue as well as the Redemption card game. But there are actually multiple versions. Here's one from "The Persecuted Church" expansion: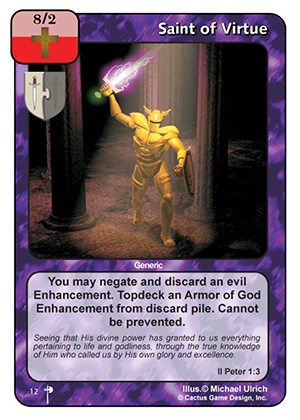 "You may negate and discard an evil Enhancement. Topdeck an Armor of God Enhancement from discard pile. Cannot be prevented."
The verse on this version is 2 Peter 1:3 but a particular translation that, oddly, swaps out "excellence" for "virtue", making it a bit less obvious why they picked this verse:
"Seeing that His divine power has granted to us everything pertaining to life and godliness, through the true knowledge of Him who called us by his own glory and excellence."
Illustration copyright Michael Ulrich, one of the three guys behind Saints of Virtue and the main artist.
But there are two older versions from the "Warriors" and "Kings" expansions: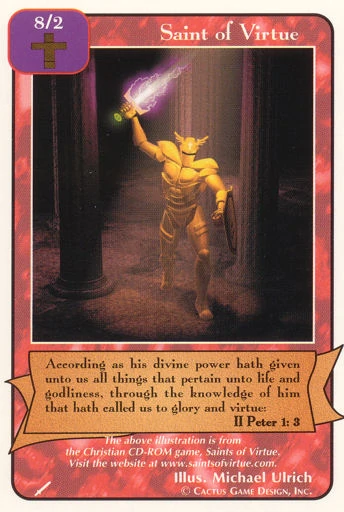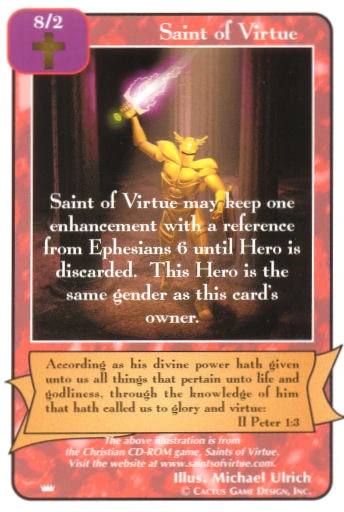 These use the more thematic translation of "glory and virtue." They also do some marketing for the game and link to the website, which of course is irrelevant now - and why it was removed from the newest version up above, I guess.
Additionally, the card interacts with another card called "Soldier of God":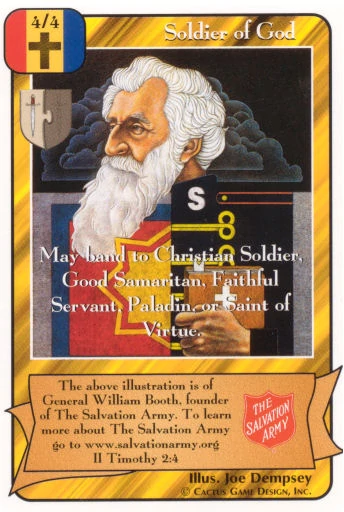 And just for fun, there's also an Ominous Horizons card from the "Patriarchs" expansion:
Final trivia, I've actually found the art used in the "Saint of Virtue" card. You'll notice that it's not the key art from the PC game box, which is a straight-on view of the armor. Instead, it's an alternate angle that was in the files of the early Saints of Virtue website back when Shine Studios called itself "Luminous Studios":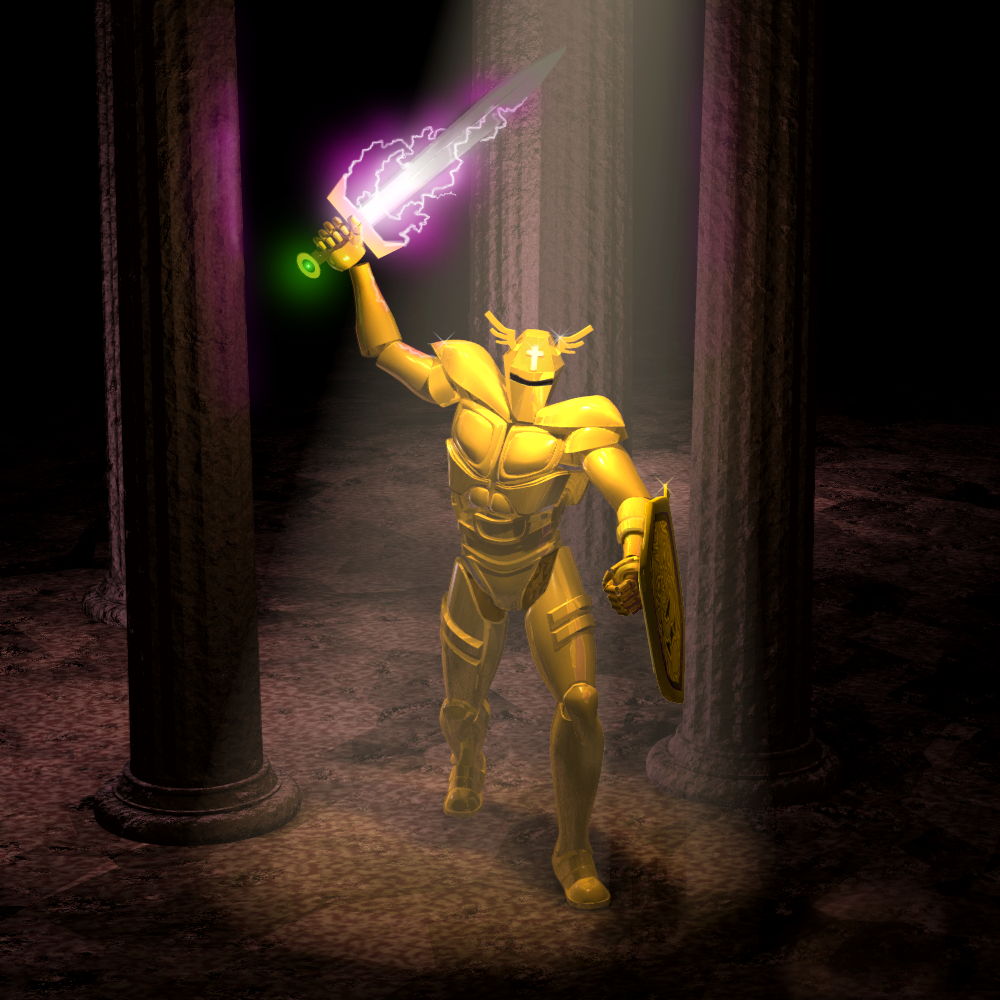 You can read more about that here.
See also